Divorce, Custody, Visitation, Child Support, Spousal Support, Property Division, Guardianship, Adoption, Children In Need of Services (CHINS) Defense, et cetera

Certified Domestic Relations Mediator

Guardian ad Litem

Criminal Law (All Felony and Misdemeanor Offenses)
Assault, Battery, Domestic Violence, Drug Crimes, Kidnapping, Manslaughter, Murder, Rape, Theft, Sex Crimes, Weapons Charges, et cetera

Probation Violations

Record Expungements

Delinquency, Underage Drinking, Curfew Violations, et cetera

Motor Vehicle Accidents, Work Site Accidents, Negligence, Dog Bites, Slip and Fall, Wrongful Death, et cetera

All Violations, Speeding, OWI-Operating While Intoxicated (drug or alcohol), CDL Tickets, Hardship License, et cetera

Breach of contract, non-payment, evictions. et cetera

Responding to lawsuits filed against individuals, defense work in both general courts and small claims courts

State and Federal Appeals

Estates Planning and Defense
Establishing Trusts and Estates, Wills, Living Wills, Do Not Resuscitate (DNR) Orders, Power of Attorney, Adult Guardianships, Trust Administrations, Probate Litigation

Is your issue not listed?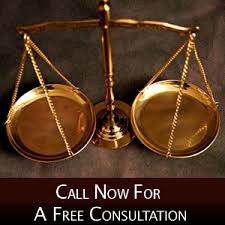 That does not mean it is not important to us. There is not issue too big or too small. We treat ever client personally and may still be able to help you.

We cannot possibly list all areas that we can help you with, so please ask.

In the event we we cannot help you, we would be happy to help you find some one who can.

AS ALWAYS WITH US, YOUR INITIAL CONSULTATION IS FREE!!!!!